UV Printing Tension Fabric Poster Dynamic Led Light Box
UV Printing Tension Fabric Poster Dynamic Led Light Box
OEM

China

7-15days

1000pcs per month
160 Aluminum Single Sides:
Industrial standard aluminum #160 aluminum led profile with  wall mounted  light box is made with rigid yet lightweight aluminum structure, as durable as 10 years with PVDF coating against different weather, suitable for indoor application. 
Big Power LED Strip:
Waterproof light box shaped is lighting with 3535 chip in package size as small as 3.5*3.5mm. Luminous flux is much bigger with compact arrangment. Lifespan is as long as 50,000 hours, which is more durable than traditional fluorescent lamp .
Scrolling system for dynamic handing:
I-55 brushless DC scrolling system is suitable for scrolling dynamic  light box which is installed with #160 aluminum casing in large format advertising display. As shown in survey, attraction of scrolling advertising message is 70% higher than traditional static types. To devote ourselves to led light box manufacturer, LC innovates a brand new scrolling system with different intelligent function.
UV Printing Tension Fabric Poster Dynamic Led Light Box: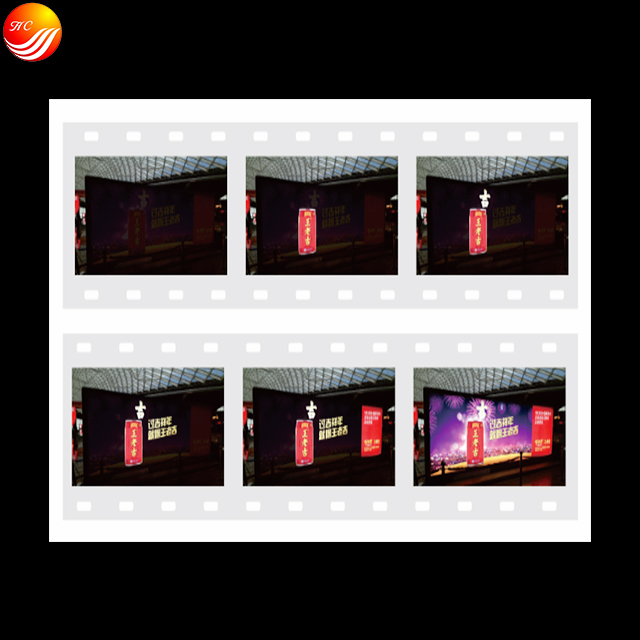 Features:
1. Excellent dynamic perfornance,impressive advertising effect.
2. LED light source,colorful and stylish,eco-friendly and energry-saving.
3. Have a wide range of application;can design words and pattern and many other displaying effects casually.
4. Low power consumption;dazzling even in daytime.
5. Easy to use,beautiful in appearance.Contrast of EL Flashing Light Box and LED flashing screen.

Application range:
Commercial centers, supermarkets, banks, chain stores, hotels, restaurants, fast food
restaurants, airports, railway stations, subway, port, bus stations, elevators, interior
decoration, wedding photography, signage, etc. .
Product Details: